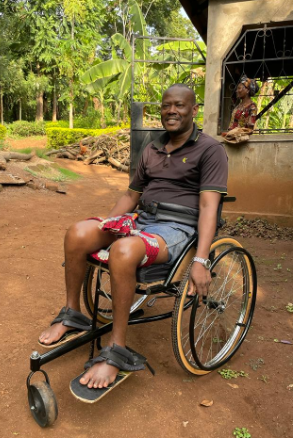 With a generous grant from Universal Charitable Fund (UCF) CAPDA enabled EPT, one of our local partner organisations, to set up a small technical workshop on their clinic site to begin manufacturing and repairing wheelchairs.
Outsourcing wheelchair manufacturing can be cumbersome, time-consuming and costly. At the same time, receiving a wheelchair can literally change a person's life!
A spinal cord injury client had his first taste of independence a few weeks ago. His wheelchair was measured and built in the EPT workshop within a week. The design suits the local terrain. Ongoing repairs will be a fact of life to prolong the life of a wheelchair in this harsh environment.
Clients are asked to contribute a small amount for their wheelchairs, yet the true cost is covered by generous donors.
To read more about UCF and their work, visit https://ucf.org.au